Wicked Anime brings you awesome animated commentary every other week!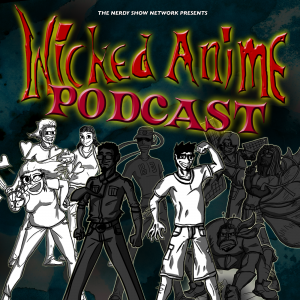 It's time for turkey and to talk about what we're all thankful for! This year, we're thankful for Rhode Island Comic Con. We spent the weekend in the littlest state attending their biggest con and we loved every second of it. There were interviews, swag, and all kinds of nerdery! Listen to us blabber on about what made this con so great and what made us so sick!
Join Jonathan, Christine, Victoria, and James as they talk about what's happening in anime and the super sweet con they just went to! PLUS – Alice Cooper loves golf, Stan Lee is old, and being held up by willpower!