Dungeons & Doritos :: Into the Jötunnden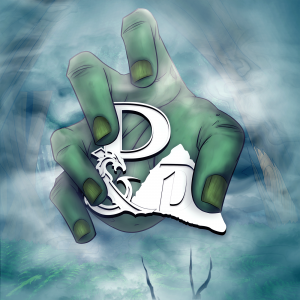 Embark on an adventure with Nerdy Show's epic RPG audio drama, Dungeons & Doritos!
A risky rescue mission sees our heroes lost in a magic forest that makes even the Northlanders jumpy. Somewhere, out in the all-consuming mists lurk the Jötunn – massive, monstrous man-eaters that did a number on poor ol' Shovel Guy and abducted some of Lefty's crew. Now the Pirate Queen, Jamela, Barty, and Bogo are on the hunt, but soon find themselves hunted.
Split up, overpowered, and unprepared, this quest quickly escalates into one of the most dangerous encounters the team has ever faced. Brace yourselves for a harrowing fight to survive against nightmarish odds and savage man-beasts! One bad roll could cost you your life.
Download from the player above ::
iTunes
| 
Soundcloud
|
audioBoom
|
Google Play
|
Stitcher
|
RSS
Episode art by Tony Baldini & Cap Blackard
Tracks:
D&D has an original score! Click the links above to download the tracks and support the artists. Tracks in bold are new to this episode.
D&D Merch:
Sagas RPG Links:
Link: