Lightning Dogs: The Official Paw'dcast :: Episode 12 :: Artistic Reinforcements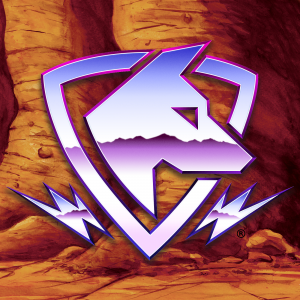 Ride with The Lightning Dogs: canines from another world; stranded on a post-apocalyptic Earth. It's a crazy idea fueled by our favorite 80s pop culture and we've been recording our development of it since the moment lightning struck. Join us on our quest to build this world and launch it as an animated series.
Our aspirations for Lightning Dogs are as vast as the debris-scattered plains of the Wasteland. But can three people be the sole creative forces behind what we hope to be a full-fledged animated series? Maybe, but we'd be daft not to tap our resources and team-up with other humans for this cartoon canine crusade.
In this episode we bring in Kaymonstar and local-shop, two of our favorite illustrative pals, to join forces with us in building the creatures and characters of the Wasteland. We explore new takes on old ideas like the Diamond Dogs and Earth's remaining robots, as well as roll out some exciting concepts on new friends and foes. We also share how we developed the Lightning Dogs logo you now know and love!
Download | Subscribe via Apple Podcasts | Spotify | Google Play | Radio Public | Stitcher | RSS


Track:
Lightning Dogs: The Official Paw'dcast Theme :: Level 99
Lightning Dogs Links:
Art From This Episode:
Social Links:
Reference Links: