Wicked Anime Podcast :: Episode 038 :: Houmuwaaku: Kill la Kill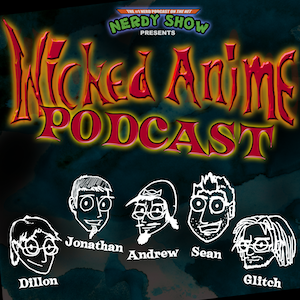 It's time for you all to pass in your homework!  We will be discussing Studio Trigger's Kill la Kill, the epic over-the-top action that very well may have been the best anime of 2013.  Everybody get naked!  This episode, we talk about a butt-load of season 2 anime, an ass-load of french fries, and a keister-load of kick-ass action sequences!
Join this super-sized group of Jonathan, Andrew, Dillon, Sean, and Evan of the Boston Bastard Brigade as they talk about what's happening in anime and the smash-hit anime of 2013, Kill la Kill!
Podcast: Play in new window | Download (33.9MB)
Music:
Anime & Manga Discussed:
Links:
Wicked Anime Links:
Boston Bastard Brigade Links:
About Jon Jonstar
Jon is the Co-Creator and Co-Host of Wicked Anime, a video review show and bi-weekly podcast about anime and Japanese Culture! His nerd caliber goes far beyond just anime though, he is a movie fanatic, comic book collector, and real-life professional artist! When he's not editing video or audio, you can most likely find him at conventions, either on a panel or in the dealers room!