Wicked Anime Podcast :: Episode 020 :: Post Con Report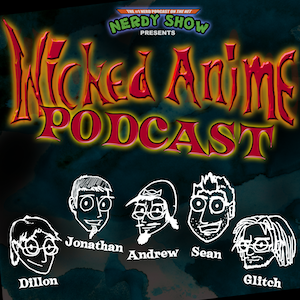 It's the final episode of our Con series this year!  Listen to us as we sit in a circle and talk about how we had such a good time at a place you weren't even at!  Now that Anime Boston 2013 is behind us, we can work on more important things . . . like getting over this con depression!  Slap on your Goldbond and take your Aleve!  This episode we talk who got the con sick, who got inappropriately touched, and who was just outright disrespectful in public!
Join the super-sized group, Jonathan, Andrew, Victoria, James, Christine, Rob, and Jeff as they talk about Anime Boston 2013 and fight away more sleep!

Wicked Anime Podcast :: Episode 020
[ 1:22:13 | 37.81 MB ]
Play Now
|
Play in Popup
|
Download
Music:
Links:
Wicked Anime Links: