Wicked Anime Podcast :: Episode 019 :: Con Month Part 2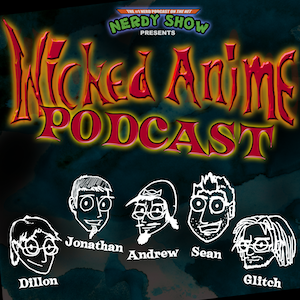 It's part two of our Con Season special, everyone!  This time, we're diving into the world of cosplay!  We're gonna touch on to making them AND wearing them, you lucky ducks.  Every day is Halloween!  This episode we talk about hot glue gun mishaps, cosplaying electric razors, and even more ways of how not to be a dick in public!
Join Jonathan, Andrew, Dillon, Sean, Victoria, and the Cardboard Cosplayer Daina as they talk about what they are currently watching and the dangerous world of wearing costumes!

Wicked Anime Podcast :: Episode 019
[ 1:12:01 | 33.14 MB ]
Play Now
|
Play in Popup
|
Download
Music:
Links:
Wicked Anime Links: