Flame On :: Episode 30 :: Charlies In Charge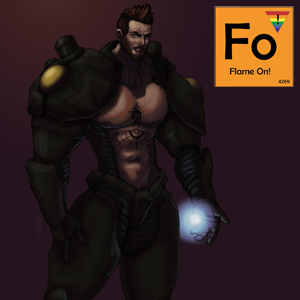 What's hotter than a sexy muscle daddy? A sexy muscle daddy with Battlestar Galactica tattoos who's into reading Dune after a long day of sexy, sweaty work, that's what! Charlie Harding is all that, and so much more! Find out as Eric, Pat, Bryan, and Jarrod interview him on this very special episode of Flame ON!
Podcast: Play in new window | Download (0.0KB)
Track:
Links:
About Bryan
Just a 30-something coder/musician/gardener with a penchant for all things gay and geeky. Creator/Host of the Flame ON! podcast!