Wicked Anime Podcast :: Episode 011 :: A Harem of Harems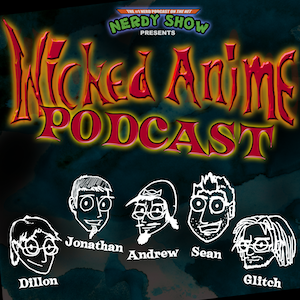 Ah, love; so innocent, so pure – and the energies and emotions you have to wield to express it are immeasurable . . . and Japan is the only place in the world to prove that squids can express that too!  Wicked Anime is bringing you Valentine's early this month as we dive head-first into the world of love, romance, and incidental boob touching!  Grab your significant other – this episode we talk about Poképorn, saving ALL the princesses and some more of that lovey-dovey crap!
Join Jonathan, Andrew, Dillon, Glitch and the lovebirds Victoria and James as they talk about what they're currently watching and which anime couple makes us fangirl the hardest!

Wicked Anime Podcast :: Episode 011
[ 1:01:35 | 28.19 MB ]
Play Now
|
Play in Popup
|
Download
Music:
Links:
Wicked Anime Links: